Wait for stream to start!:)
Stay current with our monthly spotlight featured radio shows!  Now with their own posters page!
Here are just a few!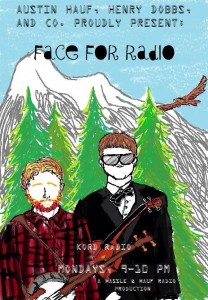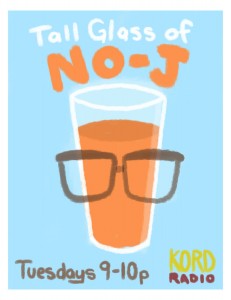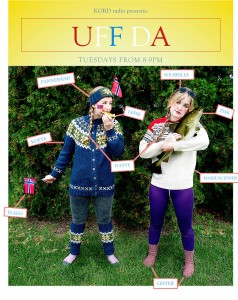 Your latest music news from Concordia's most talked-about radio station, KORD.
First up, The Postal Service has confirmed a reunion with the band signing on for an appearance at Coachella and a 10th anniversary reissue of their debut album. All this and more about The Postal Service available here.
Both Paste Magazine and The Current have put out their top albums of the year – check here and here to listen in and discover some new tunes!
Here is your go-to guide for all the music at President Obama's inauguration including Beyonce and Katy Perry!
Let us know what info you want to hear at KORD Radio! Listen online and make requests, Concordia!
Hey KORD Radioers!
Grizzly Bear just came out with their latest album on September 17th! Check it out here at Pitchfork!
Your Friendly KORD Executive Team
Welcome to KORD Radio.
We broadcast 24 hours a day, 7 days a week, 365 days a year from the campus of Concordia College in Moorhead, Minnesota via the Internet. You can listen by clicking on the Listen Live tab above.
Our music selection, you ask? Eclectic. Real. Really, really new. Our collection of over 50,000 songs includes selections from the bands you know and love, like Weezer, Snow Patrol, M.I.A., Radiohead, 2Pac, Go! Team, Kaiser Chiefs, The Beatles — the list goes on — and new music from bands you've probably never even heard of but will likely dig so much that you'll head over to Amazon.com and buy the DRM-Free MP3 (what's that mean?) for less than you'd pay on iTunes!
We throw in those new bands for a reason: those bands are the ones that are up and coming, fresh and almost ripe enough to be the next big thing…at least for the next couple of months. With KORD, you'll know music and you'll know it FIRST.
If you're a Cobber and are interested in a shift on KORD, get a hold of us by heading over to our staff page. Even if you're not interested, you should probably still head over to the staff page.
After all that, if you're still not fully satisfied, talk to us — tell us what will turn you on enough to turn us on (er, our station, that is).
Thanks for stopping by!
The 2012-2013 KORD Executive Staff